Île-aux-Tourtes bridge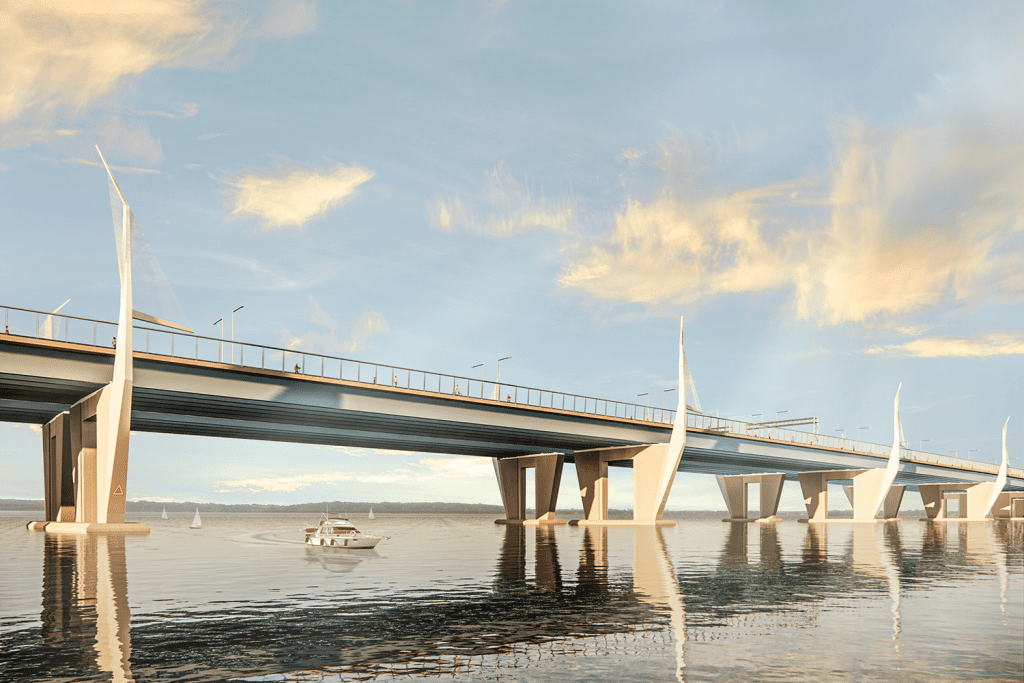 The construction of the Île-aux-Tourtes Bridge will have a significant impact on our territory until the work is completed.
The municipality of Senneville, in collaboration with the Ministère des Transports et de la Mobilité durable, will ensure ongoing communication regarding local impacts.
Newsletter – INFO TRAVAUX
Newsletter – INFO CONSTRUCTION
---
July, 2023
Commissioned in 1965 and located on the Félix-Leclerc highway (Highway 40), the Île-aux-Tourtes bridge links the island of Montreal (village of Senneville) to the Montérégie region (city of Vaudreuil-Dorion). It is a key infrastructure and part of the strategic road network supporting trade. Nearly 87,000 vehicles use the structure every day, of which around 10% are trucks (2019 data).
The Île-aux-Tourtes bridge comprises two successive structures totalling 1,962 metres in length. The bridge has three lanes in each direction.
To ensure the longevity of this inter-river link, the Île-aux-Tourtes bridge will be rebuilt. The new bridge will include:
three traffic lanes in each direction
a multi-use path;
wide shoulders suitable for bus use only.
View sectional drawing of the Île-aux-Tourtes bridge
The reconstruction project has the following objectives
ensure the mobility of people and goods along the Highway 40 corridor between the Island of Montreal and the Vaudreuil-Soulanges region;
promote active and public transportation;
enhance the infrastructure and ensure its integration into the landscape;
preserve the integrity of the surrounding environment.
As mentioned in the latest infoconseil, the Ministry plans mitigation measures related to noise, dust, and lighting during construction. Efforts to limit the impacts caused by noise from the new structure are also mentioned. No closures of existing accesses are planned at this time.

Negotiations are underway with the Ministry regarding compensation measures, such as reforestation in the area at the end of the work.

Here is a link to the latest communication from the Ministry, including a short video of the project. We will, of course, keep you informed of the work schedule and the impacts on our territory as soon as the information is provided to us by the Ministry.