Bout-de-l'Ile Historical society
Dear members and futur members,
We hope that you have had a pleasant and safe summer. It is time to renew our memberships and start to plan our activities for the fall semester. We hope that you plan to re-join. Please fill out the attached form and return it, with your payment, to our Treasurer, Jean Foster at the address shown on the form.
Please note: All of our fall activities will take place at the George-McLeish Community Centre in Senneville. The McLeish Community Centre is located in Senneville Park at 20 Morningside Avenue, just behind Pacific Avenue.
For more information:
Upcoming events
Wednesday, November 22 2023, 1:30 pm – 3:45 pm | John Angus and Harvey Satewas Gabriel – Bout-de-l'Île in the Days Before Our Day
Wednesday, October 25 2023, 1:30 pm – 3:45 pm | Janette Haggar – The Story of Felix Brunet and 260 Chemin Senneville
Wednesday, September 27 2023, 1:30 pm – 3:45 pm | Robert Carswell – Senneville's Three Most Famous People
Previous events
Wednesday, May 24 2023, 6:30 pm (cocktail) – 7 pm (dinner) – 8 pm (presentation) Atmo Zakes et Jim Katz – Bois-de-la-Roche ; 30 years in the farmer's house
Our neighbours and fellow-members, Atmo Zakes and Jim Katz, have lived for many years in a cottage which was once part of Bois-de-la-Roche, the estate which was established by the late Senator Louis-Joseph Forget in the 1890s.
Atmo is a well known artist who has produced many fine paintings of various aspects of the estate. Atmo and Jim are going to share some of their memories with us.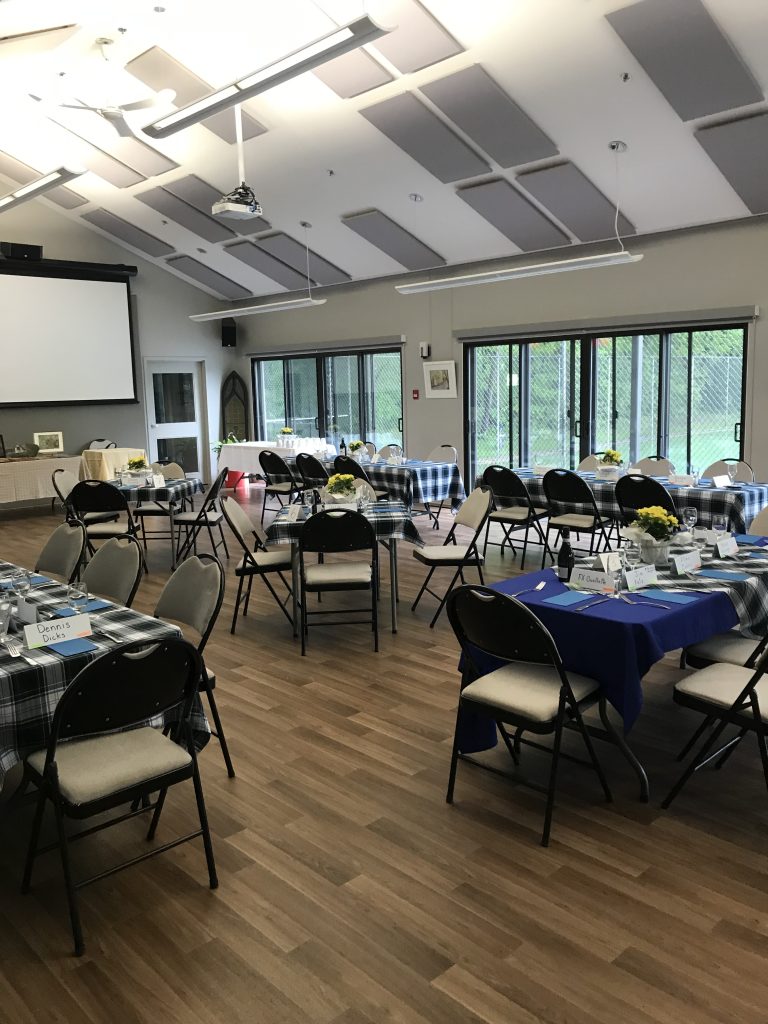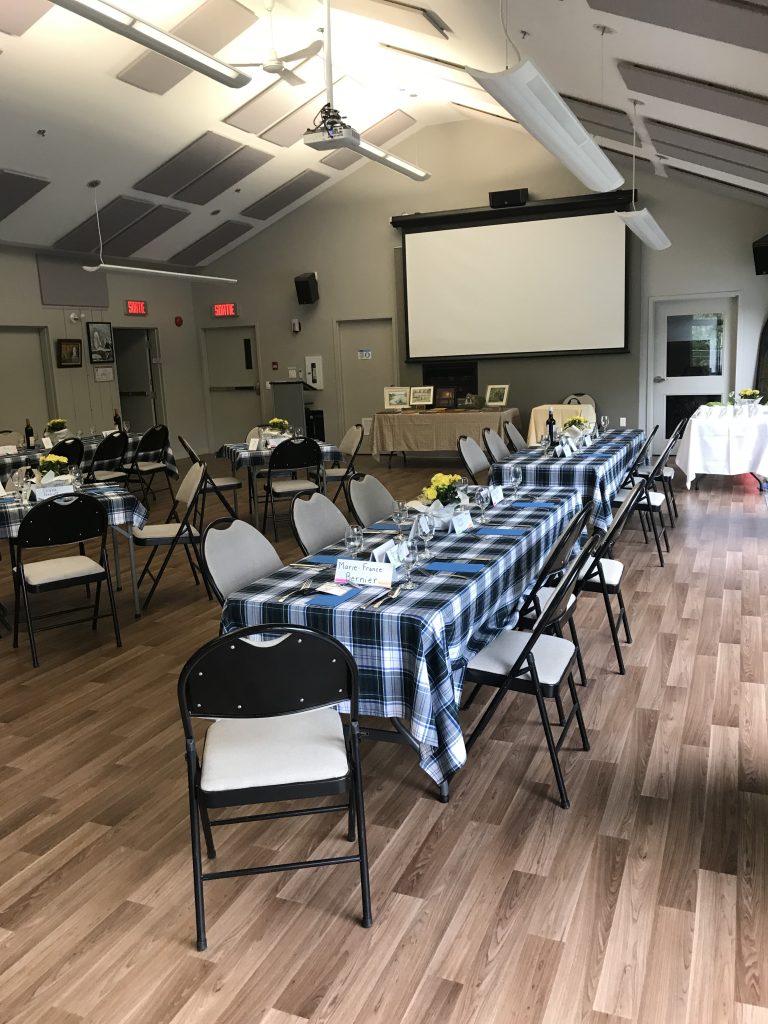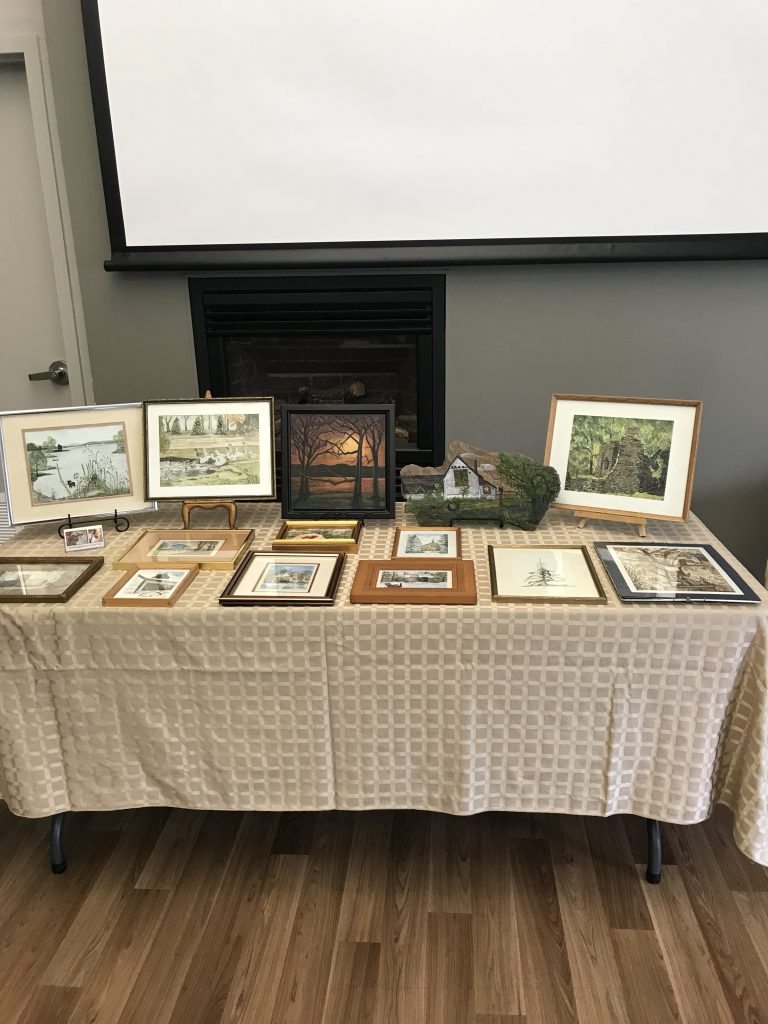 Wednesday, May 10 2023, 1:30 pm – 3:45 pm | Henry Yates – An illustred talk about the lives and architecture of Edward and W.S. Maxwell
Talk About the Lives and Architecture of Edward and W.S. Maxwell Mr. Henry Yates, is a descendant of the Maxwell family whose firm, Maxwell Brothers, Architects, designed many of the beautiful 'heritage' buildings in Senneville and elsewhere in the Montréal area.
https://cac.mcgill.ca/maxwells/essay/01.htm
Mr. Yates will give a presentation about the famous Maxwell firm and some of their works.
Wednesday, March 22 2023, 1:30 pm – 3:45 pm | Jason Bolanis – Mayor Olive Urquhart's Pointe-Claire
Jason Bolanis, a well known local filmmaker, takes us back to the early days of the 20th century, when Valois was beginning to develop from a summer resort into a community of permanent residences.
Mr.Bolanis then recalls the career of Mayor Olive Urquhart who was the first, and so far the only, female mayor of Pointe-Claire. Mayor Urquhart's forward-looking vision for her community enabled a sleepy summer resort to develop into the City of Pointe-Claire.
Wednesday, February 22 2023, 1:30 pm – 3:45 pm | Peter McBride – The Great Escape – Dad's War – The World War 11 experiences of Robert (Bob) McBride
Peter McBride, a resident of Hudson, has pieced together his father's amazing story from various sources and will share it with us at our February 22nd Historical Society meeting.
The Great Escape – Dad's War
Life-long resident of Baie d'Urfé and Beaconsfield, Robert (Bob) McBride, enlisted in the Royal Canadian Air Force, CAF in September 1940 following completion of flight training in Canada. Bob went overseas in September 1941, winning promotion to Pilot Officer and Flying Officer in 1942, and to Flight Lieutenant in June 1944. He was shot down in a torpedo bombing mission over the Bay of Biscay on November 7, 1942, wounded and taken prisoner. As a Prisoner of War, POW, Bob resided in the Stalag Luft III and took part in what became known as "The Great Escape" on March 24, 1944. Recaptured at the tunnel's mouth, Bob remained a prisoner until his release at the war's end in 1945. Peter will provide a fascinating glimpse into his father's wartime experiences.
Wednesday, January 25 2023, 1:30 pm – 3:45 pm | Guido Socher – Dowker's Island
Il y a une grande île au large de Baie-D'Urfé. Cette île appartenait autrefois à la famille Dowker et est toujours connue sous le nom de l'Île Dowker. C'était autrefois un lieu de vacances très populaire.
Wednesday, November 23 2022, 2pm
Mme Marianne Roy will give a presentation about the family of Senator Louis-Joseph Forget, and the estate in Senneville called 'Bois-de-la-Roche'.
Wednesday, October 26 2022, 2 PM
Mr. Robert Wilkins will give a presentation about his latest book which is entitled 'Grandad's Montréal 1901' which tells about his family's arrival in Montréal. Mr.Wilkins, who is an authority on the history of Montréal in the early 20th century, has spoken to us on previous occasions about books which he has published on that subject.
Wednesday, September 28 2022, 2 PM
Mr. Doug Ball will give a presentation about the history of his former property in Senneville, which was once part of Sir John Abbott's estate.
Once again, you are invited to have a picnic lunch in the park if the weather is good.
Thursday, September 8 2022, 2 PM
We will show a film of an interview with Christopher Plummer, the late actor who spent his early years in Senneville. The interview can be found on the internet at the address shown below, but we plan to view it as a group, and have a discussion about Mr. Plummer"s life and career. You may recall that Mr. Plummer's autobiography, entitled 'A Man for All Stages', was the subject of one of the issues of L'Espoir-du-bout-de-l'île.
You are invited to bring a picnic lunch and have lunch in the park before the showing. In case of bad weather, we can eat inside.
Outings
We are thinking about planning a fall outing in early October. The outing would consist of visits to the Church of St. Andrew and St. Paul in Montréal, and the Sir William Osler Medical Museum at McGill. The date has yet to be determined.
In the Spring of 2020, the Rev. James Armour, who is Pastor Emeritus at St.Andrew and St. Paul, was scheduled to give us a presentation about the history of the church. Because of the COVID pandemic, the presentation did not take place, but Rev. Amour submitted an article entitled 'Let's Build a Cathedral',which was pu blished in L'Espoir-du-bout-de-l'île.
In the fall of 2021, Donna George made an excellent presentation to the Historical Society entitled 'The Black Watch Window Turns 100'. Donna's presentation showed a series of images of the beautiful stained glass windows at St. Andrew's and St. Paul's.
In the fall of 2019, we visited the Osler Medical Museum, which was housed in temporary quarters because its location in the McIntyre building was damagedby fire. The repairs have been completed, and the museum is now moving back into its permanent home. The move is expected to be finished in time for our visit in October.
If you are interested in going on the outing, please inform Doreen Croll at doreen.croll@gmail.com
James Hamilton
President