Wild Life
Major Natural Habitats
The Senneville municipality is blessed with several green spaces where wild animals can live in peace. Among these are the Anse-à-l'Orme Nature Park, the Morgan Arboretum and the Bois-de-la-Roche Agricultural Park, all three open to the public.
Anse-à-l'Orme Nature Park
The Anse-à-l'Orme Nature Park is a linear park of 233 hectares is partially landscaped. It is a territory that is home to wet meadows, marshes, old abandoned farmland, forests and Rivière-à-l'Orme. Hundreds of species of birds and animals live there, some of which are endangered and rare. The centennial forest has been designated exceptional forest ecosystem (EFE) by the Quebec Ministry of Natural Resources and Wildlife.
Arboretum Morgan
The Morgan Arboretum, a 245-ha preserve of woods and fields owned by McGill University, provides a perfect home for many species. From short-tailed shrews to white-tailed deer, Arboretum experts estimate that 29 species of mammals, 15 species of reptiles and amphibians, and just over 200 species of birds are found on the territory (including many breed there), making it one of the most diverse regions on the island of Montreal.
Macdonald Campus naturalists make available to the public a variety of documents related to the Arboretum flora and fauna:
Bois-de-la-Roche Agriculture Park
The agricultural park of Bois-de-la-Roche is a rural domain representative of the farms of the west of the island of the beginning of the century. With an area of 191 hectares – the area of Mount Royal – most of the park has an agricultural vocation and the other part remained in the natural state.
Énoncé de l'intérêt patrimonial du Bois-de-la-Roche (French only)
---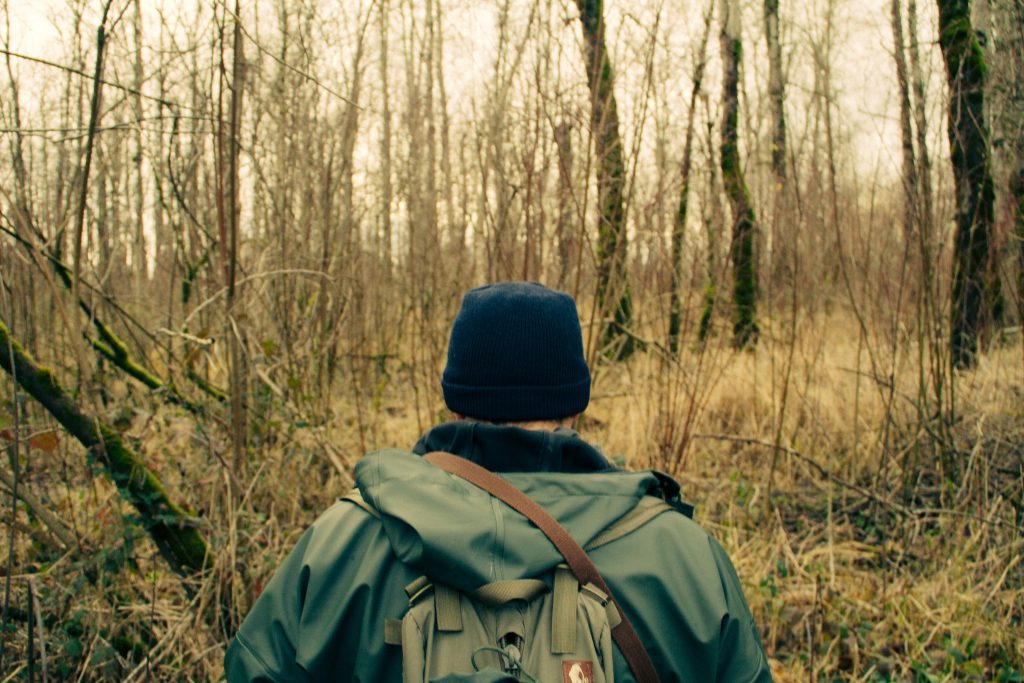 Hunting is prohibited throughout the territory of Senneville
For some enthusiasts, fall means hunting season. However, hunting is prohibited throughout the territory of Senneville.
It is prohibited for any person within the limits of the Village of Senneville
and in the first 500 meters of the shoreline within the territorial water limits
of the Village of Senneville to use and discharge any gun, rifle, pistol and other weapons, as well as archery equipment and air rifles.

If you hear gun shots or witness the use of weaponry (e.g. duck hunting), please call the S.O.S. Poaching, hotline at 1 800 463-2191.
---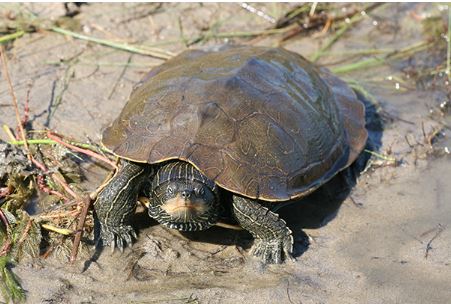 Report turtle sightings on Carapace.ca!
The Carapace project is managed by a Gatineau-based turtle enthusiast as part of her various activities with the Nature Conservancy of Canada. Consultants, interns and partners also provide some help to validate and analyze the data.
The information received in the sighting forms is autogenerated in a database that is shared annually with experts from the Quebec Turtle Recovery Team and partners who can undertake actions to protect turtles.
Carapace will provide a better understanding of the threat of road mortality with the aim of taking action to help turtle populations cope better with the anticipated threats of climate change such as the competition of exotic species, the arrival of pests or diseases, and extreme weather events that can disrupt habitats.
Vidéo : Quoi faire si vous voyez une tortue sur la route?
---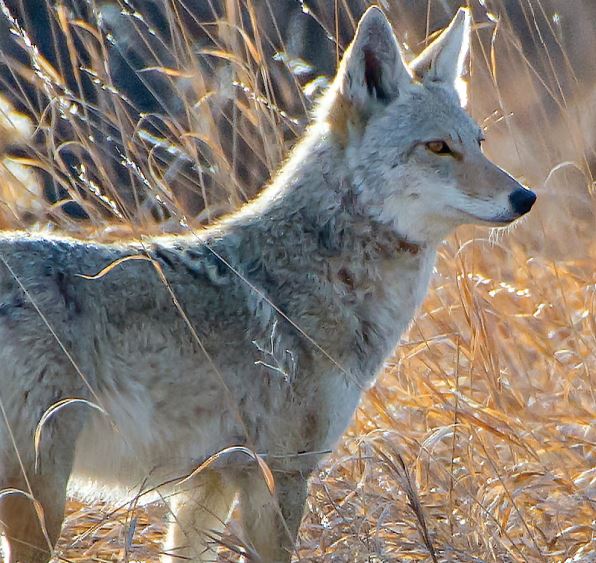 Presence of coyotes on the territory
The coyote has expanded in recent years and has been reported in new areas including the Anse-à-l'Orme Nature Park and the Bois-de-la-Roche Agricultural Park. We would like to inform you about the measures to be taken to promote coexistence with this animal that adapted life in an urban environment.
Important
Report the presence of coyotes in your area by calling the Info-coyotes line, 438-872-COYO (2696), or by completing the online form available on Ville de Montréal's website. This information is essential for planning appropriate interventions to ensure a harmonious coexistence.
Characteristics
The coyote is an animal that has very well adapted to the urban environment even if, at the base, he fears the human
The coyote is active especially at night
The coyote remains a wild animal and it can be dangerous to try to approach it
The coyote feeds mainly on small rodents
In urban areas, coyotes mainly frequent green spaces (parks, golf courses, wastelands, power lines and rail corridors)
The coyote can transmit certain diseases to humans, such as rabies.
General precautions
Do not approach or feed the coyotes. Feeding wild animals is prohibited
Accustom children never to approach a coyote or any other wild animal
Do not feed animals (even cats or dogs) outdoors
Be sure to keep your garbage out of the reach of animals. Respect the time of garbage deposit along the street
Collect fallen fruit from trees as an attractive food source for wild animals, including coyotes
Pet safety
Keep dogs on a leash in the parks and only use the trails as required by municipal bylaws
Keep cats indoors, especially at night
What to do if you cross a coyote?
Keep calm
Give the animal space to escape
If the coyote does not leave or if it has an aggressive response:
Give yourself an imposing air by raising your arms
Make noise or scream to scare
You can also throw objects in its direction, but without aiming it directly to make it more aggressive
Move away by slowly backing up and keeping eye contact with the animal. Avoid turning your back on him. Do not run.
For more information: www.ville.montreal.qc.ca/coyote
Animal Services
Animal service provider
Centre Canin du Suroît/Contrôle animal Vaudreuil-Soulanges
Centre Canin du Suroît/Contrôle animal Vaudreuil-Soulanges provides the municipalities animal services.
Lost pets are now housed at the Centre Canin du Suroît/Contrôle animal Vaudreuil-Soulanges. Owners will have to pay the pound fees directly when they claim their pet.
The Centre Canin du Suroît offers information on wild animals, trapping and relocation services at the owner's expense, in compliance with applicable government regulations.
Animals are now housed at the Centre Canin du Suroît/Contrôle animal Vaudreuil-Soulanges facilities. Owners must pay the boarding fees directly when they claim their animal.
We take this opportunity to remind you of the importance of obtaining licences for your dog at Town Hall. These are compulsory for dogs and will help reunite you with your pet. You should also ensure that your pet's information is updated in our files as this is our sole means of identifying him should he go missing.
Centre Canin du Suroît/Contrôle animal Vaudreuil-Soulanges can be reached at 450-510-1508 24/7. Should you land on the answering machine, please leave a message and your call will be promptly returned.
Should you have any comments or concerns regarding Animal Services, please call 514-457-6020.
Animal Control Vaudreuil-Soulanges
1269, route Harwood
Vaudreuil-Dorion, J7V 8P2
canindusuroit.com
canindusuroit@outlook.com
Téléphone : 450-510-1508